48km at zero C was a useful test of the winter kit that I bought in the sales, in the hope that it would get me outside. Not sure if it was the kit so much as the responsibility of being second leader on a club run that got me out, but the kit got tested either way.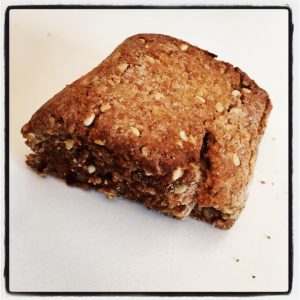 Bike (CX winter/go-anywhere bike): first proper run on this, and all smoother than I'd hoped. The stem needs flipping (has been flipped) which I thought might be the case – the riding position was a bit more aggressive than my usual road bike, and my lower back was gently complaining a few times. The complaints were perfectly liveable with, and might be as much to do with a lack of long rides over the last couple of months, but it's easy enough to fix. Tyres all ran fine (swapped the very chunky knobbly stock tyres for a pair of 32c Clements USH tyres, which radically improved acceleration); maybe the rather heavy stock wheels can stay put. We'll see. The front disc brake, which had been rubbing slightly no matter what I did, is no longer rubbing – maybe it just needed to bed in.
Clothes:
Rapha Brevet insulated jacket – does what you'd expect. In 'chartreuse' (mildly sick yellow in non-marketing speak, but it is visible), as that was the on-sale version (no surprise). This works – plenty warm at 0C (and I won't be riding outside in anything much colder because I'm a wuss about ice). On fast downhills, in a somewhat icy wind, I could feel a bit of a chill on my arms and (less so) on my torso but that resolved as soon as I got clear of the wind or the slope levelled out. On a long long downhill (think Alpine, nothing we're likely to encounter on UK club runs) I might resort to a layer of newspaper or something.
Rapha core winter jersey – see above. All good.
dhb merino l/s baselayer – see above!
Madison winter longs (can't for the life of me recall the detail – very cheap on sale in the lbs) –  legs were good and warm, but I don't get all that cold on my legs anyway
dhb shoe covers over shoes, kalf winter merino socks under – no cold toes.
icebreaker merino glove liners and Rapha winter gloves (the non-padded version, can't remember what they're called) – no cold fingers.
Basically, it all worked. Non-bib longs still feel weird (I usually wear bibs, long or short, but couldn't locate the winter bib longs … no idea where they have got to).
As usual, this is a note for my own amusement – I'm not sponsored, the stuff above wasn't free (mostly on sale, but those sales are open to all!)
Also, fig cookies were made – hence the picture.
SaveSave